Parchment Down Under
For all your Parchment Craft Needs
Our aim is to provide everything you need to practice the beautiful art of Parchment Craft.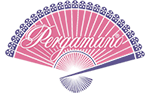 Parchment Down Under
Parchment Down Under is an Online Store specialising in Parchment Craft.
Our stock includes The full range of Pergamano products as well as products from other suppliers. We also now import Parchment Craft Magazine. Feel free to contact us for further details.
Please note: Since there are many Groovi Templates, we do not have them all listed on this website. You can view them on their websites and email or telephone me directly with your requirements. If there is something that you require that is not on the site, please get in touch with us, and we will try to source it for you.
I have been using parchment down under for years for all my crafty needs, they have everything I need to get amazing results, I used to find it hard to get the tools and designs I needed however since I found this site its all just too easy.
Parchment craft down under has been my source of parchment craft tools for many years now. My local art shop could not help me with most the things I needed for my parchment craft hobby but now I have a one stop shop for all the things I need.
Have a question?
Can't find something you need?
Get in touch with us today and see if we can help you source something specific you are after!
Telephone 0418 229 037
Address 256a Annangrove Road, Annangrove, NSW 2156
Email Sandra@parchmentdownunder.com.au